Annual Golf Outing & Tournament
Scottsdale, Arizona
Friday, May 1st through Monday, May 4th 2020
Come out and enjoy 4-days of fun, sun, camaraderie & golf in the beautiful Spring weather of Scottsdale, Arizona with the fine gentlemen of the Par One Golf Club and Their Friends or Frienemies.
Cost: $565.00 (Not Including: $60 Tournament Fee)
Full payment is required on or before Friday, February 7th 2020. After this date we will not accept any more golfers for this trip. Please get your payments in as soon as possible to assist organizer in the planning of a great trip.
Tournament Fee Payments:
This fee can be paid at the link above is due upon arrival in Scottsdale on May 1st, 2020 or can be paid in advance to Darron Elrington via Cash App ($DarronElrington), Venmo (@Darron-Elrington), or Zelle (dwelrington@gmail.com). Please make sure Darron has your current email on file by texting or calling him as soon as possible (213-925-4592).
***If you want more info on club membership; please use the "Contact Us" link above to leave your information and Darron will contact you.
All payments are made online but you will have to be added to the list of attendees in order to make your payments; which takes approx. 24 to 48 hours from the time we receive your contact information. You may also contact Darron Directly to expedite this process. Click "Register Now" to go to form:
Price Includes 3 nights accommodations, 4 rounds of golf with cart each day. 4-day tournament fee is paid separately. Golf and accommodations price is subject to change based on an even number of golfers per room. Price based on double occupancy and we need to maintain two golfers per room for this price to be valid. A single player in a room will pay more.
Transportation is not included in the price. For those of you who would like to drive, carpooling arrangements can be made by inquiring with Darron. For those of you flying in please book your flights early as prices tend to start going up after February. Typically Southwest Airlines tend to have the cheapest pricing although the Skiplagged app is also very cheap.
Click Banner Below to Make a Payment on Your Trip
Date: May 1, 2020, to May 4, 2020
Friday thru Monday
4-day Tournament
4 Great Golf Courses, a different course each day
Some days are unlimited golf and second rounds are possible
Poker Tournament—Call Darron for details
Contact Person: Darron Elrington
Contact Email:   dwelrington@gmail.com
Contact Phone: 
213-925-4592
Accommodations
3 Nights Stay in a 2Bed/2Bath full-featured Condo
 * Two players per room, 4 Twin size beds
          * If you like your privacy; you may request a single room at an additional fee. Contact Steve at 800-213-6446 to make arrangements.
Decorated in warm, comforting tones, these spacious rooms invite each guest to relax and prepare for their next royal adventure. Each Condo features a spacious living room, dining room, fully equipped Gourmet Kitchens, and Washer and Dryer. At Meridian Resorts, you will enjoy resort-style pools, whirlpool spas, saunas, and state-of-the-art fitness centers.
Golf Course Itinerary
Day 1 – Friday, May 1st – Ocotillo Golf Club
Day 2 – Saturday, May 2nd – Las Sendas Golf Course
Day 3 – Sunday, May 3rd – Quintero Golf and Country Club
Day 4 – Monday, May 4th – Eagle Mountain Golf Club                                                       
Friday, May 1, 2020
Afternoon Round, 2 pm
Ocotillo Golf Club
Water water everywhere and not a single cactus to see. At first glance, you may think you have fallen victim to a desert mirage while playing at the Ocotillo Golf Club. Although the word ocotillo means cactus branch, you won't see a cactus or a mountain peak at this golf course located in Chandler, Arizona. Ocotillo is not for golfers seeking a pure desert golf experience. Ocotillo is a vacation from the desert, with its luscious rolling fairways and abundance of crystal blue water.
The drive up to the clubhouse is a foreshadowing of the round that awaits you. The signature hole is showcased on the right side as you enter the clubhouse. Sparkling water runs along the entire left side of the emerald fairway as it is fed by gigantic green-side cascading waterfalls.
Managed by Troon Golf, Ocotillo Golf Resort adheres to the highest standards of course conditions, customer service, and amenities, creating a country club experience at what has become known as one of the nation's finest daily-fee facilities. The landscape throughout the 27 Hole Ted Robinson design is full of soothing rich greens and deep blues. Using many of his well-known trademarks in the creation of this masterpiece, Ocotillo is a panorama of cascading waterfalls, palm trees, gently rolling fairways and brightly colored flowerbeds that have been blended into a remarkable golfer's paradise. This truly superb 27 hole championship facility, is now located only minutes from most of the Valley's prominent resorts and hotels via the newly opened 101 Price Freeway. Ocotillo Golf Resort's golf shop has been voted as one of the "Top 100 Golf Shop in the country". For after golf dining, guests can enjoy the casual club bar or the more luxurious atmosphere of Bernard's Restaurant. Private parties can choose between the newly added indoor-outdoor Crown Terrace Ballroom for hundreds of guests or the more intimate Director's room for up to 35.

Ocotillo Golf Club's 27 hole layout (3 separate nines) winds through 95 acres, including 7 miles of shoreline, lakes and cascading water features. Fully mature trees, lush landscaping, and colorful flowerbeds contribute significantly to the comfort, beauty, and challenge of this elegant Arizona Oasis. Unique among all others in the Valley, Ocotillo is a lushly landscaped retreat with superbly maintained grounds and broad rolling fairways that provide golfers with a refreshing change of pace from the desert-style golf where target fairways are almost always surrounded by unforgiving rocks and cacti.
At Ocotillo the biggest challenge is keeping your ball out of the lakes (water comes into play on 24 of its 27 holes). There are island fairways, island greens and even a hole offering both. The big hitters can be aggressive as long as they are straight. You do not have to lay-up, but must be vigilant of water on the sides of the fairways and greens. When you keep the ball dry you are still faced with the challenge of staying out of the 170 strategically placed sand bunkers. The next challenge is negotiating the subtly contoured greens. Smart course management along with solid contact and pinpoint accuracy will minimize the challenges and allow for an enjoyable day of golf.
Recognized by many as the "Crown Jewel of Arizona Golf" this four-star course was designed in 1986 by Ted Robinson who is a master at maximizing the impact of water as a decorative and strategic design feature. Robinson feels that Ocotillo is the brightest star in his worldwide portfolio that includes Koo Olin Golf Club on Oahu, Hawaii, Mariott Desert Springs Golf Resort in Palm Desert, CA and the Phoenician Golf course in Phoenix. Golfers have similar opinions to Robinson on the outcome of his course design, with Golf Digest's Reader's Poll voting Ocotillo as one of the must-play courses.

Signature Holes: Collectively, the golf holes flow as naturally as a page-turning novel, yet each one of the nine possesses its own true standout. On the blue course, that distinction goes to the 404-yard 8th hole. The tee shot on this par 4 requires a 200-yard carry over water. A pond flanks the entire right side and intersects the landing area 100 yards from the green. Two sprawling bunkers consume the left side. A good drive will leave you a mid-iron approach over water to an elevated three-tiered green that is a mere 29 yards deep. The putting surface has an expansive sand trap in front and a steep-faced bunker carved from the rearward mounding.
The Gold course's 8th hole is its signature, a 172-yard par 3. Deceptively difficult, the elevated tee provides an upfront and honest account of the obstacles before you. The shot is a mid to long iron over water which also hugs the right side. Three cavernous bunkers triangulate the landing area front, left, and right. The green is set before a backdrop of a dozen assorted trees. The bell-shaped putting surface, 31 paces deep, slopes severely making for slippery downhill putts.
The signature hole of the entire golf course goes to the par 4, 332 yards, 4th hole on the white course. It requires a tee shot over a lagoon to a generous peninsula of a fairway. A bridge to the landing area is decked in annuals adding to the aesthetic nourishment. Two large fairway bunkers act as sentinels to both the left and right sides of the velvety target. The three-tiered green is set on the far side of the lagoon at the base of a large mound. Two medium-sized traps sit on the left. A rock waterfall featuring a floral pattern of Augusta national proportions flows from the left of the green into the lagoon and no fewer than 30 towering palm trees frame the hole.

3751 S Clubhouse Dr
Chandler, AZ 85248
Saturday, May 2, 2020
Morning Tee Time, 10:00 am
Las Sendas Golf Club
Robert Trent Jones Jr. has designed a desert testing site for your "A" game. Hidden in the shadows on the White Tank Mountains, Las Sendas Golf Club in Mesa has one of the highest slope ratings for a public course in the country and highest slope rating in Arizona. This secluded desert course possesses a calm beauty that can be deceiving. The prescription for success: Drive it both straight and long from the tee. Repeat with a long iron to reach the green. Elevated tee boxes, overlooking lush expanses of rolling turf, dotted with sand bunkers and surrounding bent grass greens lie virtually unnoticed amid the granite topography. The fairways move considerably through the natural lay of the land and by the constructed contours and swales that often mark Robert Trent Jones Jr. designs. Keeping the ball in play presents less of a problem than correctly negotiating his bunkering and intended strategies.
The front nine starts with a long par 4 that banana-bends around an impressive lake encompassing the entire right side of the fairway. Any slicing tee shots will be swallowed up by the cavernous pit hiding to the right of the rough. The approach must be feathered between bunkers to a sliver of green. A par on this hole is well deserved.
The back nine ends with a double dogleg par five with 536 yards of double lake-threatening, cacti infringing, bunker hampering feistiness leading up to a tightly placed, lightning-fast green, placed between a right-side sand bunker and looming water (and a little bunker for emphasis) on the left side. It's a long walk home.
Las Sendas Golf Club
7555 E Eagle Crest Drive
Mesa, AZ 85207
Sunday, May 3, 2020
Morning Tee time, 10:00 am
Quintero Golf and Country Club

Quintero Golf Club in Peoria is one of Arizona's premier layouts and golf facilities. This Troon managed property features a spectacular Rees Jones layout that offers breathtaking desert mountain scenery along a rolling terrain with formidable elevation changes from tee to green. The course was in immaculate conditioning coming out of over-seeding during my early fall visit. There are 5 sets of tees (more on some holes) designed to provide opportunities for golfers of all skill levels to enjoy a round here. The tips measure 7208 yards and play to a challenging slope of 147. Alternate sets measure 6845 yards/143 slope, 6397 yards with a 136 slope, 5786 yards with a slope of 126 for men and 148 for ladies, and 5043 yards with a 126 slope for ladies hitting from the forward tees. Sprinkler heads are measured to the center of the green and 100, 150 and 200-yard markers are also posted on all par fours and fives along the cart paths.
Golfers will encounter several tremendously elevated tee areas – with tee boxes often terraced into the hillsides like a cascading waterfall. Those afraid of elevation changes will find a challenge here! From the tips, gold and silver tees, players will encounter numerous carries over desert canyons and arroyos. The copper and jade tees are significantly more playable. The fairways are usually ample, and most often there is a good amount of room green-side to recover from slightly errant approach shots.
Whether you are a novice or experienced player, the manicured conditioning and superb desert mountain landscape make it worth the drive from Phoenix to play a round here. This course has garnered numerous awards over recent years, including:
#2 Top 25 Courses in Arizona, 2016 (Golf Advisor)
# 3 top private courses out of top 10 in 2005 Desert Golf Magazine (this course is now open for public play!)
#5 Top 25 Courses for Layout in the US, 2016 (Golf Advisor)
#8 Top 25 Course Conditions in the US, 2016 (Golf Advisor)
#8 Best of Golf Advisor, 2016
# 10 on Golfweek's list of Top 100 Best residential Courses (2006)
# 37 in the country (Golfweek) for 2012 Top Residential Golf Courses
# 48 in 2006 of the top 100 Best Modern Courses (Golfweek)

West Carefree Highway 16752 W. State Route 74
Peoria, Arizona 85383
Monday, May 6, 2020
Morning Tee time, 10:00 am
Eagle Mountain Golf Course
Scott Miller's design perfectly utilizes the abrupt changes in elevation provided by nature as opportunities for challenging tee placements. Eagle Mountain offers spectacular views of Red Mountain, Camelback Mountain and the Four Peaks. The course is full of desert terrain: box canyons, rock washes, lush valleys, and extreme elevation changes are all part of the experience. Adding interest, are lakes that are in play on holes 10 and 18. The Golf Club at Eagle Mountain takes advantage of a variety of land features, including rolling hills, ridgelines, lush valleys and washes, and features a backdrop of prominent mountain outcroppings.
This course was designed with every level of golfer in mind. Eagle Mountain is a favorite among couples and women. From the tips, the course plays fairly long even for the highly skilled golfer and yet it is very playable with wide and forgiving fairways. The course is known for its spacious landing areas and often welcomes containment slopes and mounding that help keeps most errant shots in play. The greens are large, lightning-quick, have many subtle mounds that will challenge any golfer, and are very difficult to read because of the continued elevation changes throughout the mountainous area. Eagle Mountain is an innovative departure from the very difficult "targets" style courses, such as SunRidge Canyon, GrayHawk and Troon North, which do not allow for any errant shots. The playability of the course along with the breathtaking views will allow you to leave with a big smile of satisfaction on your face.
Recommended handicap: With four different tee boxes ranging from 5000 to over 6700 yards, Eagle Mountain is challenging to all golfers. Everyone from a scratch golfer to a very high handicap will enjoy the golf experience at Eagle Mountain. With banked fairways, many errant shots will roll back towards the middle of the fairway making it very playable for all golfers.
1 -10 Course Rating by Meridian's Golf Specialists: 9½
Comments by Meridian Guests "That was the best course I ever played." "I loved the views and the elevation changes"
"The variety in the layout was amazing. No two holes look alike." "I can't wait to play it again. Next time I will bring my camera."
"For a course that looks so challenging I was shocked at how well I shot." "I loved the views, the layout and the condition of the course." "Wow! Eagle Mountain was fun. We all had a blast."
The Drive Only 20 minutes away in Fountain Hills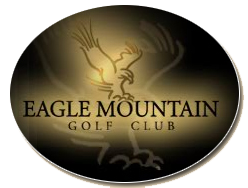 Eagle Mountain Golf Club
14915 E. Eagle Mountain Pkwy.
Fountain Hills, AZ 85268
Click Banner Below to Make a Payment on Your Trip